Sometimes nothing special needs to be happening to have a beautiful evening.
For me, just sitting outside after being in the office all day, is the perfect end to a weekday.
While I sit inside all day with no windows to out of from my cube, Todd is working outside all day.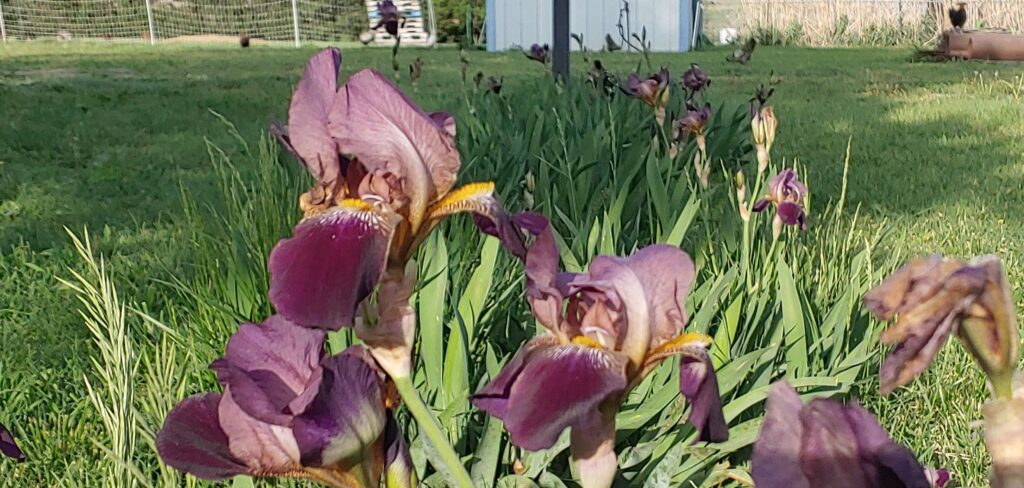 Sometimes I feel bad for him. Like those blisteringly cold days. Or those blisteringly hot days. Or those days when the wind is blowing 20+ mph all day. I think those cover most days in Kansas.
But there are some days, especially in the Spring, when it's an absolutely beautiful day outside.
This was one of those days. A little on the warm side, but not much wind and it was quiet outside.
We recently moved the chicks outside on the grass.
We have about 11 young hens we moved out a week or so ago. Then a few weeks ago we got our first shipment of meat birds that we moved outside Monday evening.
Some would say it was too early for the little meat birds and in most cases I would agree. Most of the time you want the chickens to be fully feathered before you take them outside. You don't want them to get wet while they are still fuzzy with down feathers.
But at 95 degrees in the brooder house even the baby chicks were laying around with their wings spread wide and panting. It was just too hot for them in there.
So now they are loving the new grass and their new found freedom.
We move them every few days to keep their area clean. Those little birds poop a lot.
A Beautiful Evening
So when I got home, got changed and went outside, I sat down to watch the new chicks enjoy the outside.
It was so quiet. There weren't too many cars driving by. There was a bird singing his song that was just amazing. And there was enough breeze to keep things pretty comfortable.
Jade & Kona were wrestling in the grass, playing and rolling around like puppies do.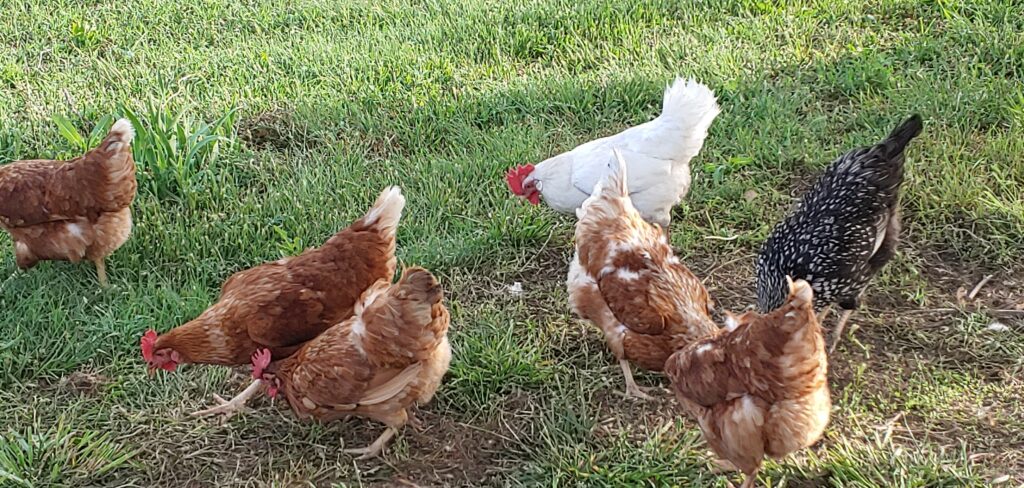 The big chicken girls were roaming around the yard, chasing bugs and catching them, and eating grass and weeds. A side note – chickens love dandelions leaves too.
It was completely relaxing.
I took this short video just roaming around looking at the chicks, the flowers, the pups and watching the kittens play.
I hope you enjoy watching it as much as I did.