All our products are homegrown or homemade right here on the farm. Everything is all natural, no fillers, no preservatives. Nothing but good wholesome farm food for your family. Be sure to check back often because what we offer can change weekly. Chickens and eggs are always sold from the farm (or delivery to Andover and Augusta as noted).
Spice mixes, herbal teas and jellies are sold in a few local markets. You can find them at: Lori's EmporiYum, 531 State St., Augusta, Kansas and Sunflower Skies Boutique, 610 N. Andover, Rd., Andover, KS.
Support our local markets when you can. They are our small hometown business owners.
---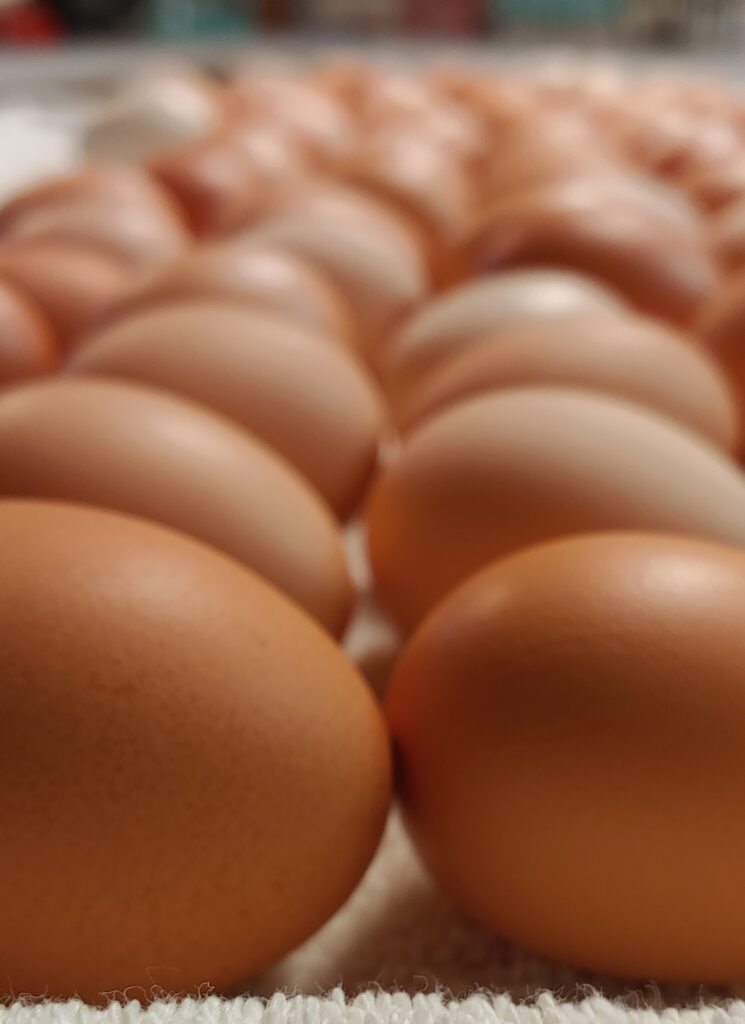 Chicken Eggs
$4.50/dz
Our farm fresh eggs come from free range chickens.
These eggs are from hens raised from 2 days old on our farm, no hormones and no vaccines.
They roam approximately 2 acres chasing bugs, eating grass and weeds and bathing in the dirt when they want. They're only closed in at night to protect them from predators.
These are the full flavored, healthy eggs you want for your family.
I've been told over and over again, there is no comparison between our eggs and those from the grocery store.
What comes from the grocery store just falls flat compared to ours.
---
Duck Eggs
$7/Dz
Our ducks are finally laying too.
These ducks have the run of the place just like the chickens. And just like the chickens we've raised them since they were babies.
Duck eggs are larger than chicken eggs and their shells are much harder.
I found it interesting that the proteins in duck eggs and chicken eggs are different from each other. That means if you have an allergy to chicken eggs, you will likely be able to eat duck eggs & visa versa.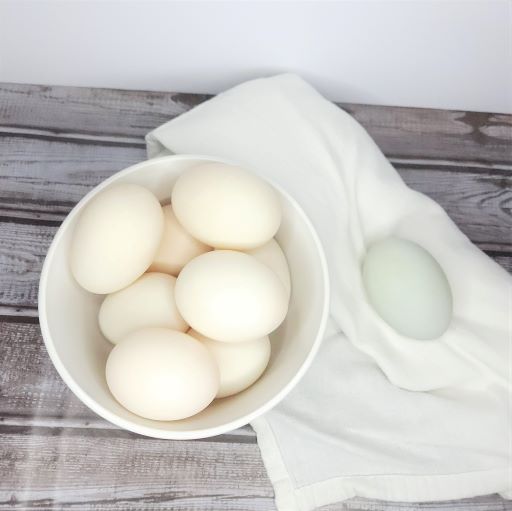 ---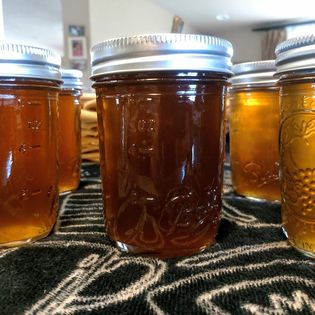 Homemade jellies
$5.00 per 8 oz jar
$3.00 per 4 oz jar
These jellies are hand made by me, made from the actual flowers or berries.
I don't buy the juice, I make the juice these jellies are made from.
Flavors:
Dandelion (4 oz & 8 oz jars)
Elderberry Jelly (8 oz jars)
Strawberry (8 oz jars)
Rose (4 oz & 8 oz jars)
---
Herbal Teas
$9.00 per one ounce bag of pre-bagged tea
$5.00 per half ounce loose leaf tea
These herbal teas come from Enchanted Herbals, an herbal company owned by me (Tracey).
Click the link below to learn more about each blend.
Each tea is handcrafted in small batches to ensure thorough blending.
You're going to love the herbal goodness these teas have to offer.
These teas don't have to be hot tea, they're great cold too.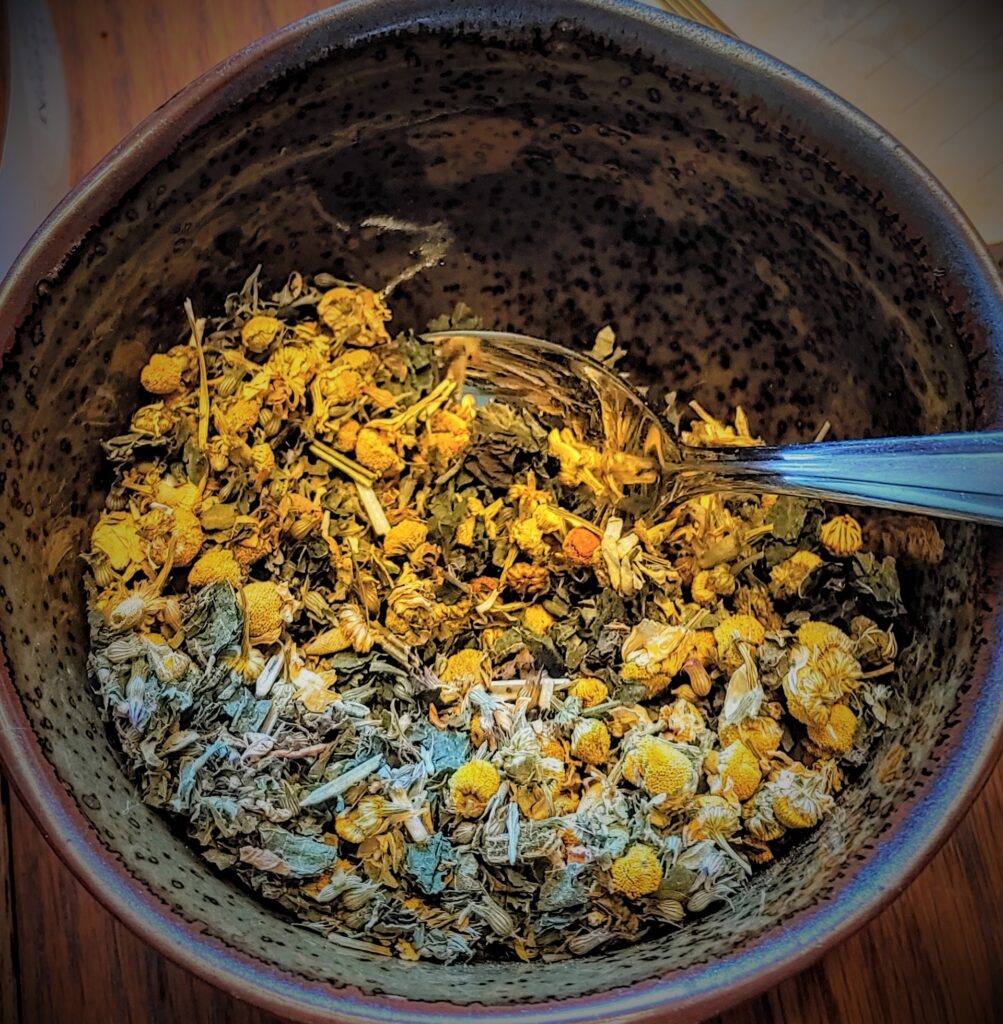 ---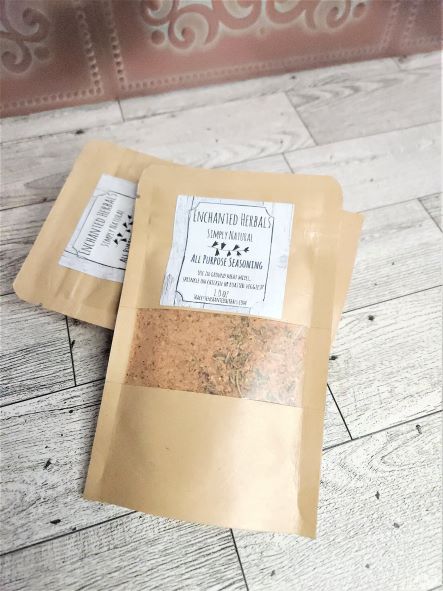 All Purpose Seasoning Blend
$4.00 per packet.
Also from Enchanted Herbals.
Each packet seasons 2 pounds of ground meat.
Use this seasoning to make meatloaf or hamburgers.
Sprinkle it on chicken or mix with oil and season your chicken or veggies for baking or grilling.
This seasoning is phenomenal no matter how you use it. Grill with it, bake with it or roast with it.
However you choose to cook supper, you're going to love this seasoning.
No fillers, no preservatives ever. Only the goodness of the herbs and spices themselves.
---
Taco Seasoning
$4.00 per packet.
A great blend for taco meat, be it chicken tacos, beef or pork or for building nachos.
There's no fillers which means there's no thickeners eithers.
Add some tomato paste or tomato powder to thicken it up as much as you like.
Add if you like more heat add more pepper flakes, little at a time, to heat it up to your liking.
You're going to look forward to taco night all over again.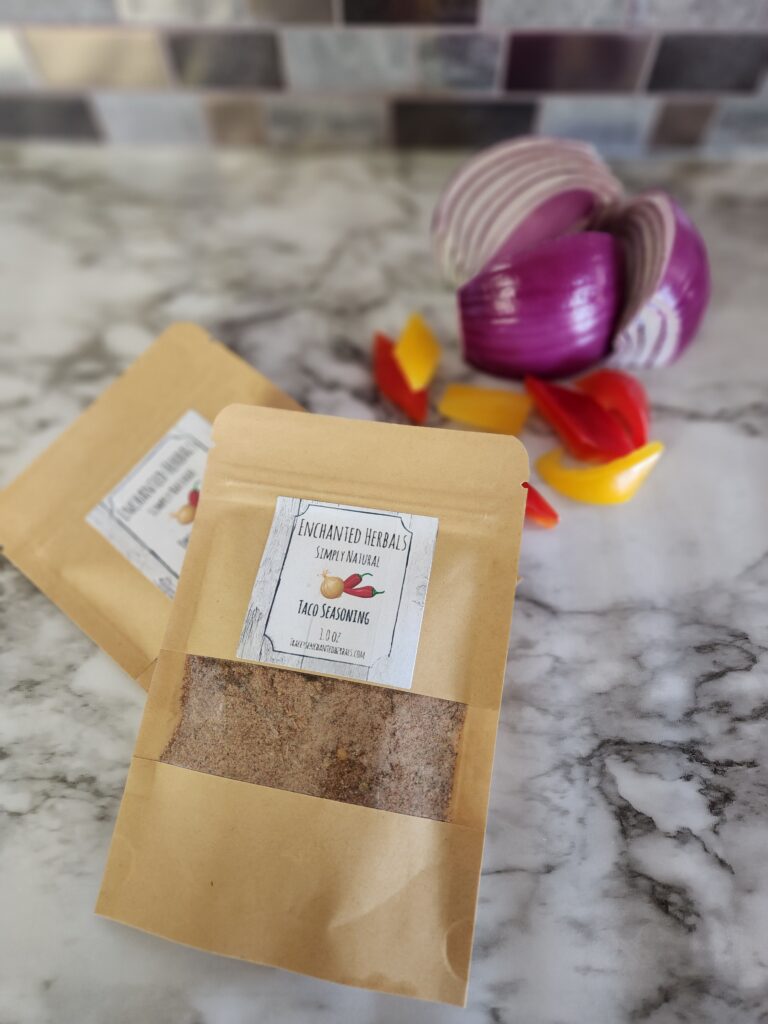 ---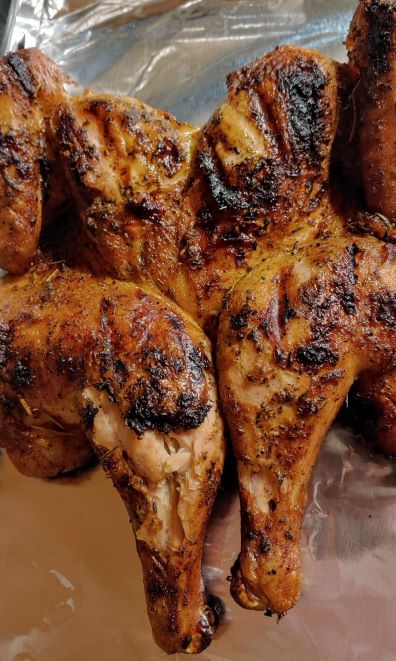 Chicken for roasting or grilling
$6.50 per lb for whole frozen
These chickens are ready for your crockpot, instant pot, oven or BBQ grill.
You want to feed your family only the best. These birds are all natural, no hormones and no vaccines, with an abundance of bugs, grass and sunshine added in for good measure.
We have whole birds frozen and ready now for your family.
If you're looking for chicken that hasn't traveled the world, or even the country, we have what you're looking for.
We raise them through to processing, all in one place.
You just can't imagine how great chicken can taste.
---
More products are on the way
There will be more seasoning mixes coming soon.
In the works:
Sage Breakfast Sausage Seasoning Mix. Make you're own breakfast sausage using whatever ground meat you like best. Works great with ground pork, beef and even venison.
If you have a suggestion of something you and your family might like, send me a message.