Do you have fresh eggs? Do you know how to figure it out? Well, keep reading and I'll tell you an easy way to figure out if your eggs are fresh or not.
It's a test, but there's no studying involved.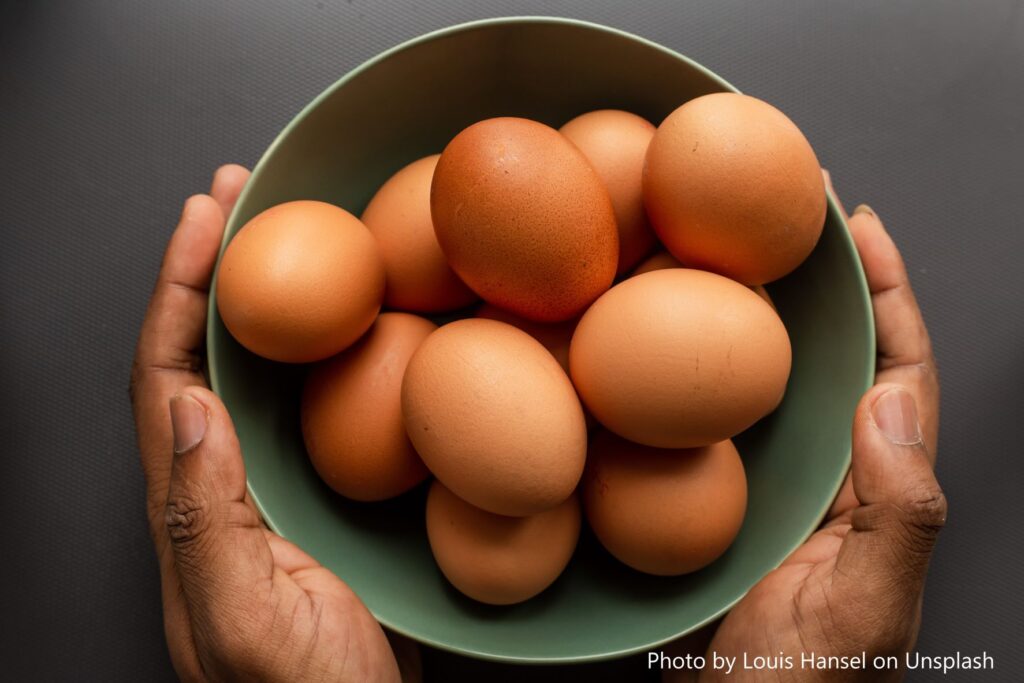 Did you know the older a chicken egg is, the higher it will float in water?
And here's why.
When a hen lays an egg, it's covered with a protective covering called "bloom." This protective covering is what allows farm fresh eggs to sit on the counter and not have to go immediately in your fridge.
Once you wash the eggs you remove the bloom which opens the eggs' pores, allowing air to get in, drying out the yolk. This protective coating also keeps bacteria from getting through the pores of the egg.
How to test your eggs
It's called the float test. At least that's what I call it. Read on and you'll see why.
Fill your sink or bowl with water.
Put your egg in the water.
If your eggs lay on the bottom that means little or no air has gotten in through the shell and they're fresh.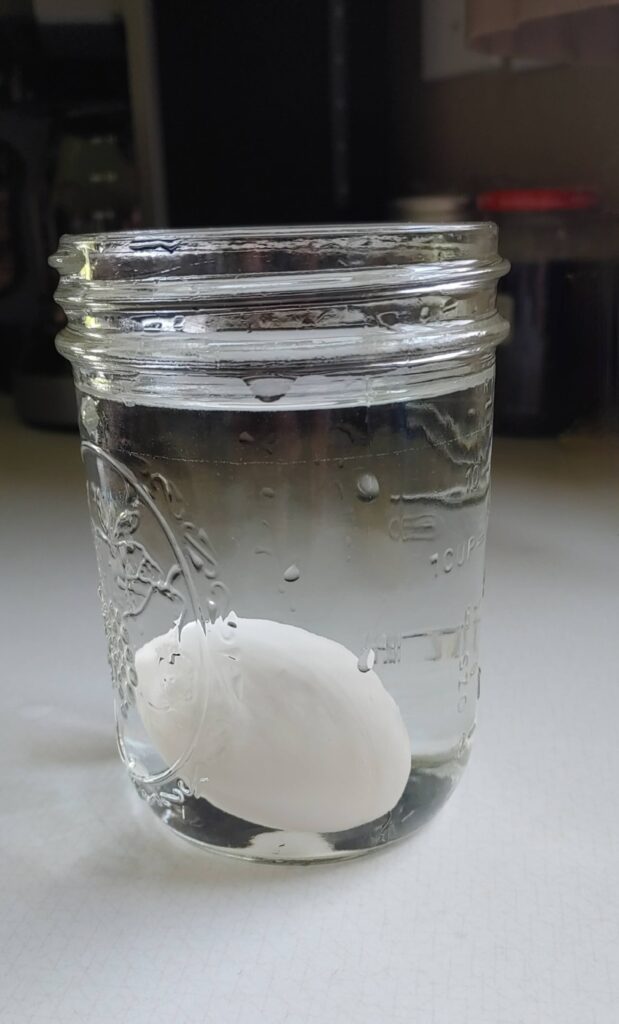 As the egg gets older, the fat end of the egg will begin to lift off the bottom a bit, and eventually it will stand on the pointy end.
The older your egg is the higher in the water it will float.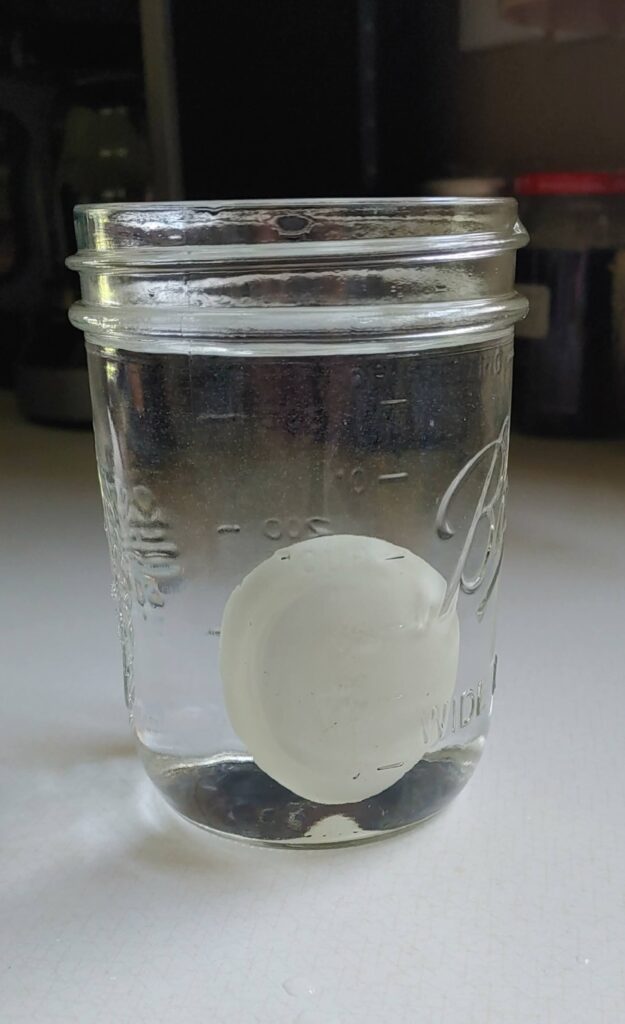 Once it floats on top, you probably don't it anymore.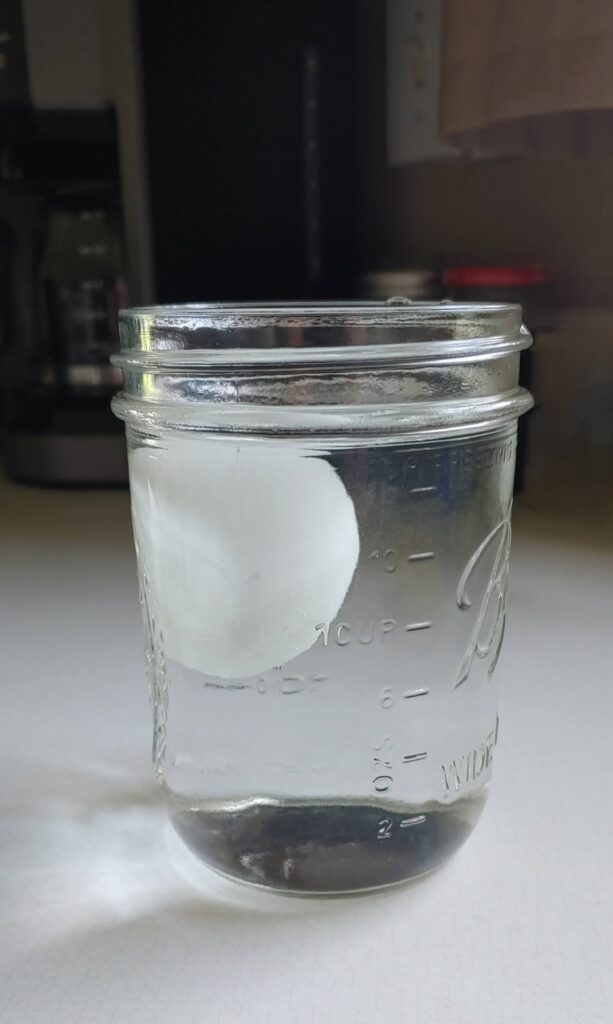 I've seen posts that tell you how old an egg is at each stage, but truthfully, I'm not sure you can actually put an age to it. I think the rate at which an egg will dehydrate will be determined by too many factors to know for sure how old it is. But if your egg is floating you can say, it's probably pretty old.
Laws on grocery store eggs
With that said, I looked up what the law requires regarding grocery store eggs. It was kind of startling.
A farmer has up to 30 days from the day an egg was laid to get it into a carton. THEN once an egg is in a carton it has another 30 days to be sold. That means the eggs in the grocery stores can possibly be up to 2 months old by the time you buy them.
I'm guessing there's not a local farmer out that has eggs that old. Regardless of which farm you buy from, it's a good bet it's fresher than what you buy in a grocery store by a LONG SHOT!
Buy fresh eggs from your local farmer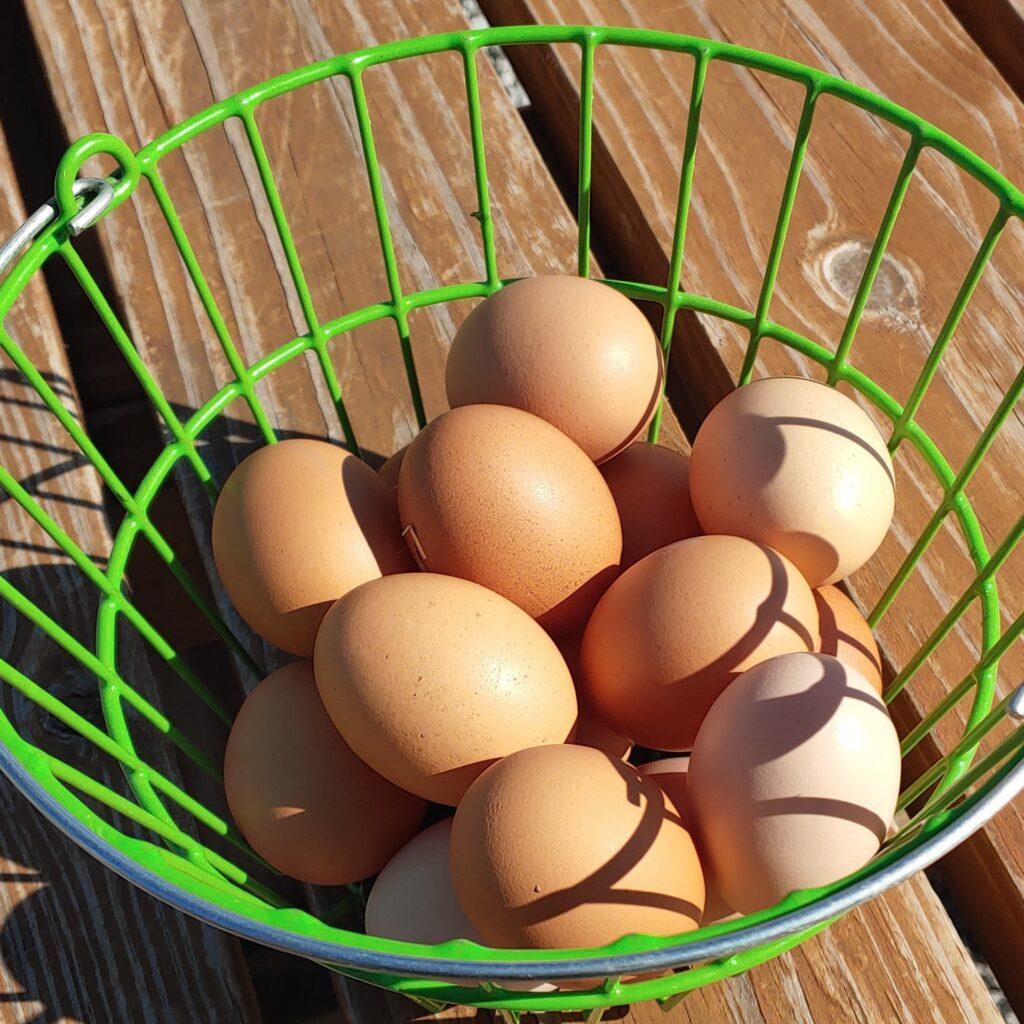 So be sure to buy from your local farmer. Not only does this help a local small business, but you can enjoy those nice fresh orange yolks that taste so good.
Now when you see "Farm Fresh" in the store, you can give a little chuckle.